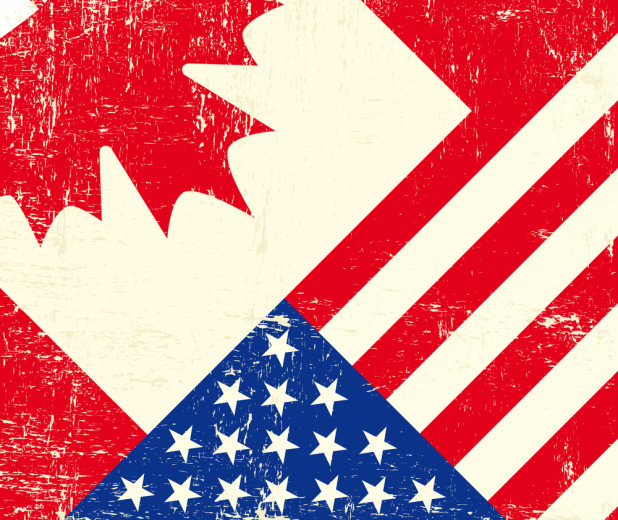 Image Source: istockphoto
For 2016 price change Information click here.
With the USPS postage price change just around the corner (May 31 to be exact), it's time for ecommerce businesses to start gearing up for shipping rate changes.
We've already provided a general overview of some of the key changes that you should be expecting in our previous blog post, but there is one change in particular that we wanted to pay special attention to: namely, a new policy that will impact online sellers who ship to Canada.
But before we dive into the details, let's explore why your business should be targeting Canada in the first place.
Canada: The Golden Opportunity for U.S. Retailers
While it's common knowledge that Canadians have a thing for hockey and maple syrup, what you might not know is that Canadians also have a penchant for online shopping (and they love American brands).  
According to Multichannel Merchant, 60 percent of Canada's online shoppers buy from U.S.-based merchants, and 37 percent of the world's cross-border power shoppers are Canadian.
There's no arguing with those statistics – Canada is an ecommerce market that is ripe for the picking.
Given the importance of this ecommerce market, online retailers should pay special attention to this year's USPS price change. Here's what you should know about shipping to Canada.
Canada is Switching to Zone-Based Pricing
In the past, shipping a package from the southern tip of Texas to Toronto, Canada would cost the same as shipping it from New York City. But starting on May 31st, the USPS will be introducing zone-based pricing for Priority Mail International packages traveling to Canada.
What is zone-based pricing? This means that shipping rates will be based on seven pricing zones. Rates will be determined by the U.S. origin ZIP code and Canadian destination postal code, allowing the USPS to provide accurate shipping rates instead of having to factor expensive routes into one blended rate.
With this latest price change, rates will be consistent across Canadian destinations, meaning a package shipped from New York City to Toronto will cost the same as one from New York City to Vancouver. However, in subsequent price changes, shipping rates to different Canadian regions may differ.
Now, here's the question everyone's asking: which zone is going to see savings?
If you're shipping from a major U.S. city, like San Francisco or Chicago, to anywhere in Canada you most likely fall under Zone 1.1 and Zone 1.2, and can expect to save around $8 per package. You'll also see greater savings if you ship packages under 1 lb. or more than 13 lbs. However, if you're shipping from a less major city, such as Wichita, Kansas (Zone 1.4), you will see an increase of around $6 per package.
To see how shipping rates are changing for each zone, check out the graphic below.
To look up your shipping zone, click here and follow these step-by-step instructions:
Click "Open" (right hand side)
Refer to Column 1 and search for the first three digits of your ZIP code using "ctrl + f"
Refer to Column 2 to locate the first letter of the Canadian ZIP code
Refer to Column 3 to see which shipping zone corresponds with your ZIP code
Keep checking our blog for USPS price change updates and other information on USPS shipping. Also, for more insight on shipping internationally, visit our International Shipping page.
For a PDF printable version of the infographic below, click here.
About Endicia
Endicia is a leading provider of internet-based postage services that make it easier and more affordable to ship parcels through the U.S. Postal Service®. We know that shipping can be complex and our goal is to simplify your shipping operations so you can focus on doing what you do best. Visit us at www.endicia.com to learn more.