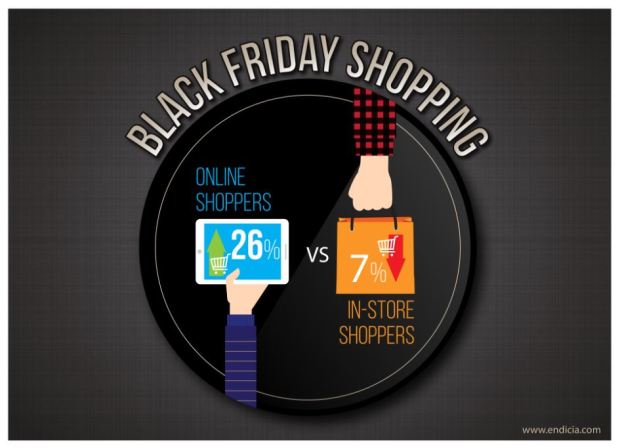 Black Friday has traditionally been known as the biggest shopping day of the season. Every year, millions of frantic shoppers hit the stores in search of the best holiday shopping deals and steals. However, this year's Black Friday saw a bit of a slump in brick-and-mortar sales compared to last year's earnings.
According to The National Retail Federation, 5.1 million fewer people were out shopping on Black Friday than last year. That's a decline of approximately 7 percent.
Meanwhile, Black Friday online sales jumped 26 percent, according to research firm comScore. ComScore also reported that a total of $22.7 billion has been spent online from November 1 through Black Friday, a 15 percent increase from last year.
Whether it's because shoppers are finally getting tired of standing in line for hours or just prefer the convenience of cyber browsing, this shift towards online shopping is good news for ecommerce business owners. The future of consumerism is shifting more and more towards multi-distribution, rather than a purely brick-and-mortar approach. And for online retailers to succeed, having an omnichannel business strategy is key.
Do you prefer to do your holiday shopping in stores or online? Let us know in the comments below.
And for more insight, check out our ecommerce tips and trends page.