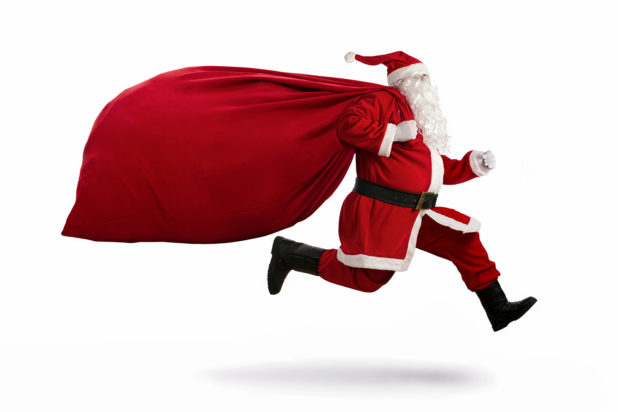 According to the National Retail Federation, nearly a third of consumers waited until the last minute to get started on their holiday shopping last year, with 27 percent waiting until the first two weeks of December before making holiday purchases and 5 percent getting started during the last two weeks of December.
With so many consumers waiting until the last minute to complete their holiday shopping, a huge opportunity exists for e-commerce companies to harness that business. Of course, there are things you need to consider before you target this group. For one, what impact will attracting this group of shoppers have on your operations and inventory? Secondly, even if you can handle the late demand, can shipping carriers execute on your guaranteed pre-holiday delivery?
Here are 9 ways you can not only attract, but also help, last-minute online shoppers find the gifts they need and then get those purchases out to them in time for the holiday.
1. Determine and Publish Cutoff Dates
Does your e-commerce business have a firm grasp on this year's USPS holiday shipping deadlines? Knowing the shipping carrier cutoffs for holiday delivery can help you establish the appropriate deadlines for your customers. One study found that the standard cutoff date for holiday delivery was December 20 in 2016 and December 21 in 2015. It's your responsibility to inform shoppers of your cutoff for holiday shipments. By publishing this information on your website home page and other strategic parts of your site, you can protect yourself from having to issue costly refunds or managing a barrage of customer complaints after the holiday.
2. Utilize Priority Mail
Looking for cost-effective ways to ship orders for those last-minute shoppers? Take a look at USPS Priority Mail, with delivery to most domestic locations in 1-3 days. This year's holiday shipping deadline for Priority Mail is December 20. Need to ship something after December 20? Priority Mail Express, with overnight delivery to most locations and second day delivery in outlying areas, has a holiday cutoff of December 22.
3. Participate in Free Shipping Day
Free Shipping Day, a "one-day national shopping event," falls on December 15 this year. To participate, your business must offer free shipping on all orders (with no minimum purchase), with promised delivery by December 24. Even if you can't offer free shipping the rest of the year, you can probably swing one free day of shipping if it motivates customers to do their shopping earlier.
4. Create Online Gift Guides
Last-minute shoppers want to get in and out, so make it as easy as possible for them to do that. Create new gift guide segments on your site that call attention to different gift categories, like "Gifts for Dad" or "Baby's First Christmas," and put them front and center on your website home page.
5. Update Your SEO
New categories, pages, items, and even blog posts (like "10 Great Last-Minute Holiday Gift Ideas for Mom) should be optimized for search just like other content on your site. By updating your site's metadata to include keywords related to the holidays, shipping promotions, and so on, you can better attract new customers from search.
6. Include Gift Recommendations
When tweaking your site for the last-minute rush, don't forget to include related product recommendations for your shoppers. It'll make the shopping experience more convenient and help you upsell and cross-sell products with ease.
7. Plan Limited-Time Promotions
Outside of the week of Black Friday, retailers offered some of the deepest discounts last year during the week leading up to Christmas, according to a Market Track's review of the 2016 holiday shopping season. Consider running a limited-time flash sale to attract those last-minute shoppers. Advertise these end-of-season holiday promotions on your website, through email and on social media as much as you can—but remember be clear about your holiday cutoff dates.
8. Add Gift Wrapping
Last-minute shoppers are also going to be last-minute wrappers. Why not throw in this convenient freebie to improve their experience and drive loyalty?
9. Sell Gift Cards
For those shoppers that just don't know what to get or who missed the delivery cutoff, make sure you have gift cards at the ready.
There will never be a cure for procrastination, but if you plan accordingly, you can make the shopping experience for last-minute holiday shoppers pleasant and at the same time boost your sales with little stress.
About Endicia
Endicia is a leading provider of internet-based postage services that make it easier and more affordable to ship parcels through the U.S. Postal Service®. We know that shipping can be complex and our goal is to simplify your shipping operations so you can focus on doing what you do best. Visit us at endicia.com to learn more.