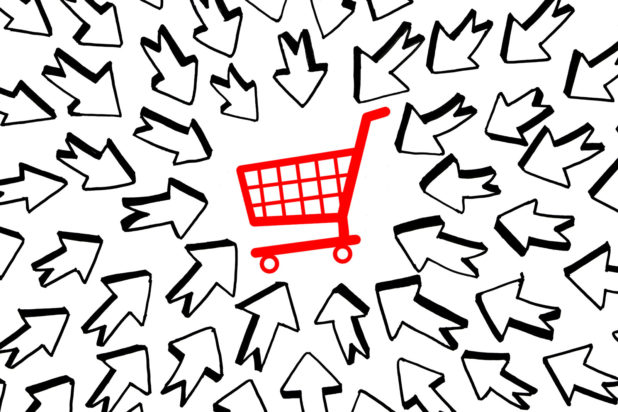 In a brick-and-mortar store, checkout is the heart and soul of operations. Even if customers don't interact with anyone on the sales floor, a friendly, helpful cashier is there to finalize any purchases, bringing in the income necessary for the store's continued success.
For an e-commerce business, those transactions are completely virtual. Instead of a smiling cashier, customers enter contact and payment information, while also opting in to receive any special offers by email. If the experience isn't user-friendly, it can lead to lost sales on a regular basis. Fortunately, businesses can now use analytics to monitor their web activities and determine where they might be losing customers. Here are a few things to review.
Add-to-Cart Rates
The first sign that something may be off track comes with your add-to-cart rates. If customers are visiting your site but adding nothing to their shopping carts, a variety of things could be wrong. Your prices could be higher than the competition, which means customers are browsing your products but purchasing elsewhere. You also could have a problem with your website layout, whether it's your confusing navigation or poor-quality photos and descriptions. You'll first need to repair those issues before you can move your customers to the next phase of online shopping: checkout.
Abandonment Rates
If you owned a local storefront and you regularly found customers were filling shopping carts and then leaving them behind, what would you assume? Likely you'd investigate whether your checkout process was somehow scaring customers away. In brick-and-mortar locations, it could be long lines or limited payment methods. Online it could be a confusing checkout page, requiring too much information, or lack of transparency in shipping throughout the shopping process. Check your analytics and determine if measures such as a shipping calculator or reducing the number of required fields helps improve things. Price is a top reason for shopping cart abandonment, whether it's unexpected charges at checkout or that the customer found items at lower prices elsewhere.
Conversion Rates
Your marketing team may drive traffic to your site, but what do visitors do once they arrive? If they aren't converting to customers, you may be missing opportunities. To improve conversion rates, you'll first need to know what brings each potential customer to your site and make sure you're serving up the desired information. Learn your target audience and gear your content and site design toward what customers want when they come to your site. Lastly, monitor how many of your new visitors convert compared to returning guests and find a way to improve those numbers.
With analytics, businesses can closely monitor their site activity and make actionable decisions based on what they find. The end result is a shopping and checkout process that encourages purchases rather than frustrates customers. When customers have ease of use, they're not only more likely to buy, but they're also more likely to see your company as providing good customer service, which increases the chances they'll buy with you again.