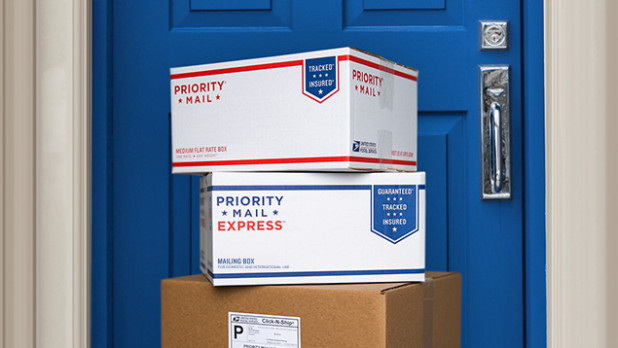 On January 17, the U.S. Postal Service® changed its shipping rates, and with that also came the introduction and elimination of a few products and services. If your go-to USPS® products and/or services were discontinued in 2016, all is not lost! There are good alternatives to most, if not all, eliminated products.
Here are four changed and/or discontinued products, along with a few excellent substitutes to help keep your FedEx vs. UPS vs. USPS shipping mix on track.
1. Eliminated Product: Priority Mail Express Flat Rate Box (side-loading and top-loading; domestic and international)
Alternative: The Priority Mail Flat Rate Boxes are still available, arriving in 1-3 business days domestically and 6-10 business days internationally. If your package needs to be delivered faster, you can opt to use Priority Mail Express Flat Rate envelope options, such as the Padded Flat Rate envelope for smaller items. For larger items, consider using Priority Mail Express with zone-based pricing.
2. Eliminated Product: Priority Mail Regional Rate Box C (domestic and international)
Alternative: If your items are small enough, you can use Priority Mail Regional Rate Box A or B. Another alternative is shipping with Priority Mail Flat Rate Boxes.
Finally, Parcel Select Ground and Priority Mail zone-based services are available for larger items.
3. Eliminated Product: Critical Mail and Critical Mail with Signature (letters and flats)
Alternative: Anyone who was previously using Critical Mail with Signature Confirmation can now use Priority Mail Flat Rate Envelope with Signature Confirmation, since both products follow the same process in the mail stream. In addition, First Class Package Service may be another alternative, which includes tracking.
4. Reduced/Eliminated Product: Commercial Plus Pricing (CPP) discounts over Commercial Base Pricing (CBP) are being greatly reduced or eliminated.
Alternative: When it's available, such as with Priority Mail, you can continue to use Commercial Plus Pricing if you qualify. If that's not an option for your mail service of choice, Commercial Base Pricing will still provide savings over Retail rates. If you are a high-volume shipper, you may also see potential to negotiate rates with the USPS in the near future.
Additional Key Changes:
Parcel Select Non-presort rebranded as Parcel Select Ground
Standard Post rebranded as Retail Ground
The 14-, 15- and 15.999-ounce First-Class Package Service (FCPS) offerings previously only available with Commercial Plus are consolidated into the Commercial Base price category. This pricing is now available to all commercial mailers. No additional minimums apply, and an agreement is not required.
A new shipping label format is implemented for both domestic and international shipments that require an integrated customs form.
Up to $200 of merchandise insurance is offered for Priority Mail International with the exception of Priority Mail International Flat Rate Envelopes and Small Flat Rate Boxes
Click here for additional U.S. Postal Service news and updates. You can also download our USPS price change PDF here.
(Source of Feature Image: USPS)
About Endicia
Endicia is a leading provider of internet-based postage services that make it easier and more affordable to ship parcels through the U.S. Postal Service®. We know that shipping can be complex and our goal is to simplify your shipping operations so you can focus on doing what you do best. Visit us at www.endicia.com to learn more.