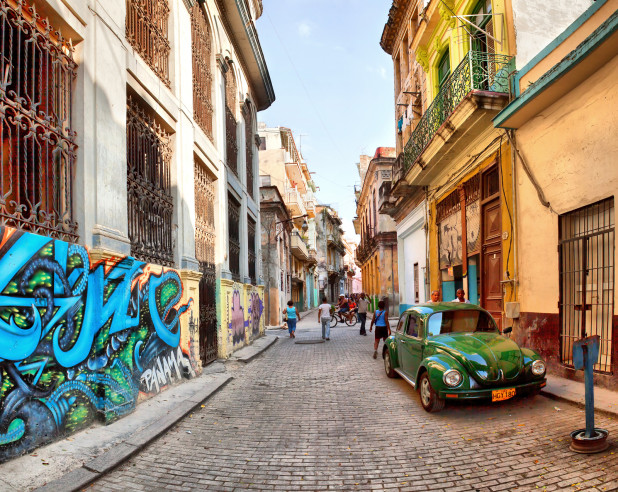 President Obama's decision to implement new regulatory changes to Cuba in January 2015 has sparked an array of questions from U.S. online businesses. The leading question being, how long until I can sell internationally to consumers in Cuba?
While the new regulatory changes are a great start, there are still hurdles that need to be overcome before ecommerce businesses in the United States can explore the opportunity of selling in Cuba. Here are a few to consider:
The U.S. embargo on Cuba is still in place
While Obama's new policies have lifted some of the sanctions imposed on Cuba, the fact remains that the trade embargo is still in place. Companies and tourists may now more easily travel to Cuba and do business there, but the embargo still prohibits the majority of online businesses to sell freely.
Very limited Internet access
Internet is limited to only specific locations in Cuba, such as government-run cafes and hotels, which tend to be too expensive for the majority of Cuban citizens. Therefore, only about 5 percent of Cubans have access to uncensored Internet. However, as more American businesses move into Cuba, Internet penetration among consumers will likely increase.
Restrictions to online payments
Payment is another issue that will need to be addressed. Credit cards are seldom used in Cuba, which makes online sales very difficult. Though U.S. based companies MasterCard and American Express have both recently announced their intention to offer credit cards to Cuban citizens, other payment options such as direct payments from bank accounts, prepaid cards or a cash on delivery (COD) type service could help fill the gap.
Unknown engagement from Cuban government
Since these trade changes are new, there are still many questions regarding how Cuba's government will collaborate with the United States. For instance, it's not clear how U.S. goods shipped to Cuba will be processed on the Cuban side since, so far, all exports to Cuba have been managed by state-run import company Alimport.
So what has changed with the new policies in place?
According to the U.S. Department of Commerce, the central goal of these new regulations is to further engage and empower the Cuban people. This includes enabling them to export items that will help the Cuban private economic sector thrive. It also aims to increase communication between the Cuban people themselves, as well as between Cubans and the people of other countries. This further enables the import of building materials, tools, supplies, and equipment needed by Cuban entrepreneurs to succeed. It also includes telecommunications-related items, such as computers, phones, and software.
Just take Airbnb's recent foray into Cuba as an example. The business will enable Cubans to interact with Americans directly and make an additional source of income by listing their properties for rent through the service.
A significant change that can be beneficial for those eager online business owners who want to get a head-start is the relief of travel restrictions. Currently, general licenses will be made available for authorized travelers in 12 existing travel categories. One of the licenses, "Professional Research and Professional Meetings," allows U.S. businesses representatives to travel to Cuba to meet with private Cuban businesses to explore opportunities.
So, what should we expect in the next five years for the ecommerce market?
Well, there has been talk of Amazon already laying the groundwork to ship products to Cuban consumers. The speculations started after the appearance of a "Ship to Cuba" button on the website. While the button does not currently work, many logistic experts believe this is enough to assume that the giant e-tailer is preparing for the opportunity.
So, while it may be too soon to tell, we think it's safe to say that with Cuba's growth, we should expect new doors opening for international business development.
If you are an online business eager to sell in Cuba, we recommend that you stay up to date with the progress though the Department of Commerce website.  Also, revisit our blog for more news on the regulatory changes to Cuba and how it will impact ecommerce.