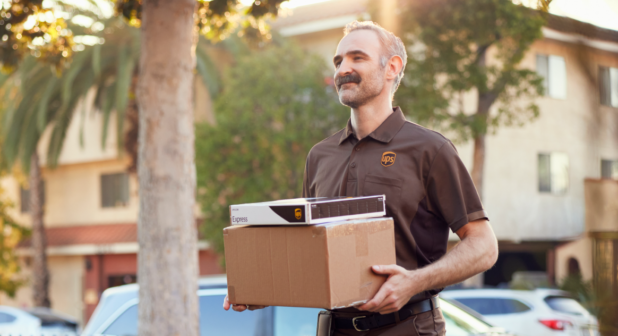 Businesses are contending with rising costs all around. It's become increasingly imperative to find savings that still allow you to meet your customers' needs. With UPS® Ground Saver, customers can do just that. UPS® Ground Saver is designed for lightweight, low-value products. Provide a premium experience with UPS, while maintaining profit margins. UPS® Ground Saver could save you a bundle! Read on to learn more about how UPS® Ground Saver can help you reduce your shipping costs.
Benefits of UPS® Ground Saver
One of the primary advantages of UPS® Ground Saver is it is an economy rate for residential, lightweight shipments, which caters to the specific needs of businesses of all sizes. Unlike other carrier programs, UPS® Ground Saver does not require any volume commitments, allowing businesses to ship as little or as much as they need without worrying about meeting quotas or exceeding thresholds.
Another advantage of using UPS® Ground Saver is the reliable transit times it offers. UPS® Ground Saver helps businesses build trust and loyalty with their customers by offering the reliability of the UPS network at an incredibly competitive price, no matter where they are located within the 48 contiguous United States.
UPS® Ground Saver also offers full-visibility tracking, giving businesses complete control over their shipments. Tracking shipments in real-time and getting updates on delivery times means you're never unsure of where a package is.
Lastly, UPS® Ground Saver allows businesses to choose their delivery days, making it easier for them to plan and organize their shipping schedules. This can be particularly helpful during peak seasons when businesses need to manage high volumes of orders efficiently.
How Do I Use UPS® Ground Saver?
Using UPS® Ground Saver is straightforward for current Endicia customers. Customers selecting UPS® Ground Saver will see discounts automatically apply to eligible shipments. There's no need for you to manually input any information or codes during the shipping process.
It's important to note that the UPS® Ground Saver discount applies to eligible ground shipments that weigh between 1-70 pounds. The discount percentage varies based on your shipment's weight, destination, and dimensions.
UPS® Ground Saver is a powerful tool that customers should consider using to streamline their shipping operations. With the benefits of reduced costs and improved shipping speeds, UPS® Ground Saver can help your business grow and thrive in an increasingly competitive landscape. By leveraging UPS's powerful technology, enterprise customers can access insights and tracking capabilities that help them make more informed decisions. Don't wait, start saving with UPS® Ground Saver today!