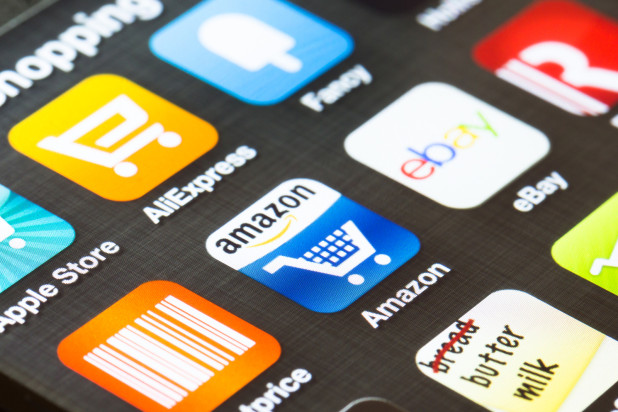 Many small businesses have probably thought about expanding internationally, but may be unsure where to start since there can be high shipping costs, customs and tax issues, and a lack of credit cards in developing regions.
While online retailers may not realize it, they can employ the same tactics that they use to sell to customers domestically to sell to consumers abroad. Think online marketplaces.
It can be time-consuming and costly to create a localized shopping website targeted to a specific country (language barriers, etc.). But selling via local online marketplaces can be a relatively risk-free way for your small business to test out the international waters. Using the infrastructure of the established marketplaces means low barriers to reaching your foreign audiences.
To help you get started, we've gone ahead and rounded up some of the top online marketplaces your small business should leverage to sell in international territory.
Top Online Marketplaces for Selling in Canada, Europe and Australia: Amazon and eBay
If you live (and sell) in the U.S. and haven't heard of Amazon and eBay, you've probably been living under a rock. It's safe to say that Amazon and eBay are the best-known and most popular marketplaces for online businesses and consumers in the United States. But, did you know that they're also the best-known in Europe and Australia? These two sites should be at the top of your list when you're considering marketplaces to expand your reach across borders.
Top Online Marketplace for Selling in China: Tmall
For online retailers looking to enter the rapidly growing Chinese online marketplace, Alibaba's Tmall global marketplace might be the best option. Tmall is a Chinese-language website for business-to-consumer retail that allows small businesses to easily operate in mainland China, Hong Kong, Macau and Taiwan without investing in a local warehouse. One obstacle when entering international regions is adjusting a business to the local culture. Tmall helps by providing tips to retailers, such as advice on local fashions and trends.
Tmall.com currently features more than 70,000 international and Chinese brands from more than 50,000 merchants and serves over 180 million buyers.
Top Online Marketplace for Selling in Russia: Ozon.ru\
Similar to other emerging markets, Russia can be difficult to enter because it suffers from limited payment options, as most of the consumers do not have credit cards. Cash on delivery is the most prevalent payment system. However, the market is growing 20 percent per year, and the ecommerce market comprises primarily small merchants.
Ozon.ru is considered the big dog when it comes to online marketplaces in Russia. It was the first Russian online retailer and offers products ranging from books to electronics. In 2013, the company offered 3 million products and recorded $700 million in revenue.
Top Online Marketplace for Selling in Japan: Rakuten
Japan's ecommerce market is one of the largest and most mature. Rakuten is not only the biggest ecommerce site in Japan by far, but also one of the largest in the world in terms of sales. In 2013, Rakuten made up 28.8 percent of the total ecommerce market share, with Amazon making up only 18 percent.
Top Online Marketplaces for Selling in Latin America: Mercado Libre and Traetelo
Mercado Libre is the most popular and largest ecommerce site in Latin America. The marketplace is centered on auctions and ecommerce listings by third-party sellers, very similar to eBay (who is in fact a stakeholder in the company). From 2010 to 2012, Mercado Libre grew a whopping 70 percent, and the traffic was over triple that of Amazon.
Traetelo is another great option for U.S. retailers looking to get started in Latin America. The website offers U.S. retailers the opportunity to sell their products in eight Latin American countries and simplifies aspects such as currency conversion, taxes and customs.
When aiming to sell online via a marketplace, it's easy to only think of Amazon and eBay at first. But, it's important to keep in mind that while these may be the biggest in the U.S., the landscape drastically changes as you cross borders. Make sure to consider these top online marketplaces when taking your small business international.
For more on international shipping and selling, check out our International Shipping page.
About Endicia
Endicia is a leading provider of internet-based postage services that make it easier and more affordable to ship parcels through the U.S. Postal Service®. We know that shipping can be complex and our goal is to simplify your shipping operations so you can focus on doing what you do best. Visit us at www.endicia.com to learn more.