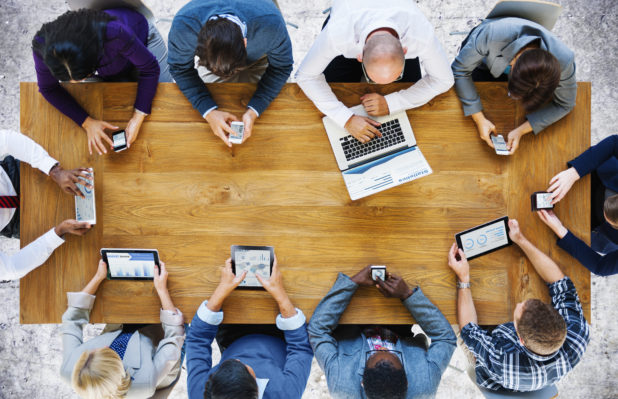 Social media platforms are continually finding ways to engage with customers, making it worthwhile for small-to-medium-size businesses (SMBs) to remain committed to developing and maintaining a strong social media presence. With the rise of e-commerce focused initiatives and implementations from various social media platforms, this form of marketing and advertising has become extremely crucial to attracting new e-commerce customers and retaining past ones.
e-commerce On Facebook Messenger
Facebook Messenger has traditionally only been for communicating directly and privately with friends and family. However, Facebook recently made some big strides in the world of e-commerce.
With the release of Messenger Platform V1.2, Facebook users can click on an ad that will open a Messenger window with a pre-written message from the advertiser or a copy of the ad. This allows users to communicate directly with retailers and their chat bots to complete purchases.
While this is certainly a revolutionary development, it is still in infancy. Only two percent of e-commerce comes directly from social networking sites. However, there is still much room to grow and even more room for optimism. This is especially because users seem very receptive to the idea.
One survey conducted by Forrester found that 44 percent of consumers say having chat customer support (with a live person) available during an online purchase is one of the top features a website can offer. In another survey, 63 percent said live chat increases the odds they will revisit a site, while 77 percent of customers will not purchase anything without chat correspondence.
In 2014, the top 500 retailers made $3.3 billion from social e-commerce, an increase of 26 percent from the previous year. This, combined with the generally positive public perception thus far, suggests great monetary potential for e-commerce being tied into Facebook Messenger and the messaging services of other social media platforms.
The Rise of Chat Bots
The increased use of chat bots is and will be at the center of the growth of e-commerce. These robots that simulate human conversations help shoppers search for and ultimately buy their favorite products online, all while adding a touch of personalization and care.
This technology is similar to digital assistants like Siri or Cortana, whom we are quite familiar with. However, it is the newer models of bots that will soon be our primary digital gateway and will dramatically shift how we use the internet.
Because bots can recognize usual speech patterns, they could provide greater convenience to online shoppers and social media users.
These bots are placed into the open chat windows in Facebook Messenger, and they could potentially adapt to what you normally search for via social media. They could also remember previous purchases and browsing behavior, to detect appropriate items for you. Algorithms will certainly play a role in these chat bots providing you recommendations.
The Growing Social Media Landscape
Facebook Messenger's newest update is a great example of social e-commerce continuing to rise. Beyond Facebook, companies would be prudent to continue developing a presence on other social media channels as well, as it is very likely such channels will follow Facebook's lead in accommodating e-commerce for business.
Today, social media is already driving bigger increases in retail traffic than any other online channel, with an increase in social media e-commerce referrals by nearly 200 percent between the first quarters of 2014 and 2015.
Tips to simultaneously expand your business' social media reach while keeping e-commerce a priority include:
Add social network buttons to product pages on your website, so social sharing can benefit your sales and leads while providing visible social proof that your products are worthwhile.
Include customer reviews as well on the site, as good reviews can be a very persuasive e-commerce factor.
Incorporate social sharing options to any email marketing campaigns, with some platforms like MailChimp and Constant Contact already providing this as an option.
Encourage social media followers to subscribe to your email list for special deals and offers.
Use Google+ as well; even though it is less popular than other platforms, it has SEO and search benefits that can help people find your business easier.
What's highly apparent is that social media e-commerce is here to stay and prudent businesses are already adapting and taking advantage of it. Facebook Messenger's recent update proves that while showing a glimpse into the future of chat bot and social media e-commerce implementation.
About Endicia
Endicia is a leading provider of internet-based postage services that make it easier and more affordable to ship parcels through the U.S. Postal Service®. We know that shipping can be complex and our goal is to simplify your shipping operations so you can focus on doing what you do best. Visit us at www.endicia.com to learn more.