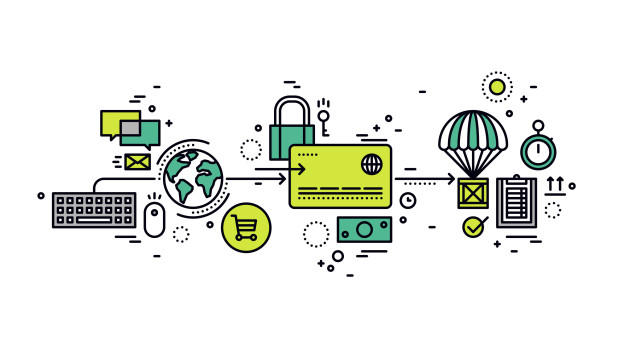 As retailers recover from the busy holiday season and prepare for business to pick up again in a couple of months, many are searching for ways to improve and increase online sales. For online businesses, this usually means giving customers the variety of products they want, while also providing the convenience and ease of use they expect.
Temando's State of Shipping in Commerce 2016 report arrived as many online businesses were regrouping from the holiday selling season. The report serves as great resource for ecommerce retailers, with shipping being an important part of the customer service they provide each day. Here are four key takeaways from that report for online businesses to consider as they move forward.
Shopping Cart Abandonment
The survey uncovered some interesting findings on the reasons for shopping cart abandonment. When asking U.S. consumers why they abandon their online shopping cart, some cite the cost of shipping as being too high (63 percent) or that shipping costs were communicated too late in the purchase (35 percent). Other consumers tend to abandon their shopping cart because they can't get free shipping — either it wasn't offered (44 percent) or they didn't qualify (34 percent).
These problems demonstrate the importance of retailers clearly communicating shipping costs in easy-to-locate places on the website. The home page and specific product pages are good options. You may also create a special page to cover all your frequently asked questions about shipping rates and times. When customers have clearer expectations about shipping costs, they will proceed with their purchase instead of abandoning their cart.
Shipping Concerns
The survey also asked retailers about their main concerns in shipping and logistics and found that these concerns tend to vary based on the size of the business. Micro and small online businesses say their top concern is that carrier rates are too high. On the other hand, mid-sized and enterprise businesses are concerned about meeting customer expectations. These concerns reflect the fact that retailers know their customers want speedy and inexpensive shipping — but making that happen is sometimes easier said than done.
Flexible Shipping
Despite the fact that customers say they want multiple shipping options, the report revealed that many retailers fail to offer the full range of options that customers expect. In a poll, 77 percent of customers revealed that they want guaranteed weekend delivery, with 42 percent willing to pay a high price for it. Yet only 34 percent of the retailers surveyed offer such an option. Even more customers (82 percent) want ship to store as an option, but only half of the retailers surveyed offer it. Overall, most retailers said multiple shipping options increase online sales, reduce cart abandonment, improve customer service, and allow them to reach out to a wider geographic area.
Shipping Automation
Manual processes are prone to errors and slowdowns. Automating shipping processes will improve a business's ability to get products to customers without requiring extra man hours. However, only 28 percent of retailers reported automated processes for booking couriers. At the same time, retailers mentioned finding affordable courier rates and having an efficient supply chain as their top concerns. By investing in top-quality software that could handle their shipping, businesses could resolve those concerns at minimal expense.
As online businesses seek to improve their shipping processes to better serve their customers, they may benefit from the findings in this report. By finding ways to make processes more efficient through automation, increasing shipping options and clearly communicating shipping information, small businesses can increase online sales and offer a better customer experience for their website visitors.