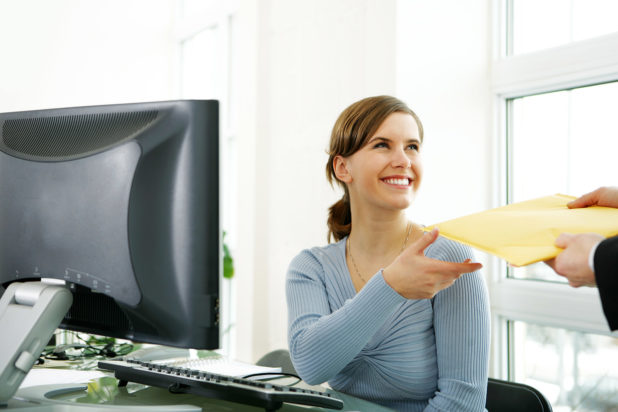 First-Class Mail International (FCMI) has been a great low-cost option for sending letters, postcards and large envelopes—also known as flats—that do not require expedited delivery or tracking information. However, due to a new USPS rule going into effect soon, this option may no longer be available based on what you're sending in those flats.
In order to comply with standards established by the Universal Postal Union, as of January 21, 2018 the USPS will only allow you to use First-Class Mail International flats to ship documents. In other words, you won't be able to directly ship merchandise using FCMI flats.
What can I send?
Along with personal correspondence, here are some of the non-dutiable documents that are still OK to ship using FCMI flats:
Advertisements
Business and audit records
Circulars
Pamphlets
Written instruments not intended for resale
You can also use FCMI flats to send checks, money orders and other similar items that can't be negotiated or converted into cash without forgery.
What can't I send?  
Effective Jan. 21, dutiable goods the USPS will no longer allow to be shipped with FCMI flats include:
Artwork
Books
Collector or antique document items
Commercial photographs
Commercial engineering drawings and blueprints
Film, negatives and separation negatives
Periodicals
Printed educational or test materials
Printed music and player piano rolls
X-rays
Also on the merchandise list are digital and electronic storage media and devices such as CDs, DVDs and flash drives. This is regardless of whether they're blank or contain electronic documents or other prerecorded media.
These merchandise items are required to bear a customs declaration form and will instead be eligible for First-Class Package International Service (or other available service). This will impact shippers currently relying on First-Class Package International flats, as the cost to ship with First-Class Package International Service is higher. The chart below provides a cost comparison between First-Class Mail International Flats and First Class Package International Service items going from the U.S. to Canada. The amounts in red reflect the price increase you'll experience when shipping merchandise with First Class Package International Service, effective Jan. 21, 2018—for example, it will cost $10.41 more to ship a 15-ounce package containing merchandise as of Jan. 21.
Endicia can help!
Endicia offers a new service that will essentially let you keep the benefits (and lower pricing) of shipping with First-Class Mail International flats, without requiring you to print out customs forms. Contact us to learn more.
About Endicia
Endicia is a leading provider of internet-based postage services that make it easier and more affordable to ship parcels through the U.S. Postal Service®. We know that shipping can be complex and our goal is to simplify your shipping operations so you can focus on doing what you do best. Visit us at endicia.com to learn more.