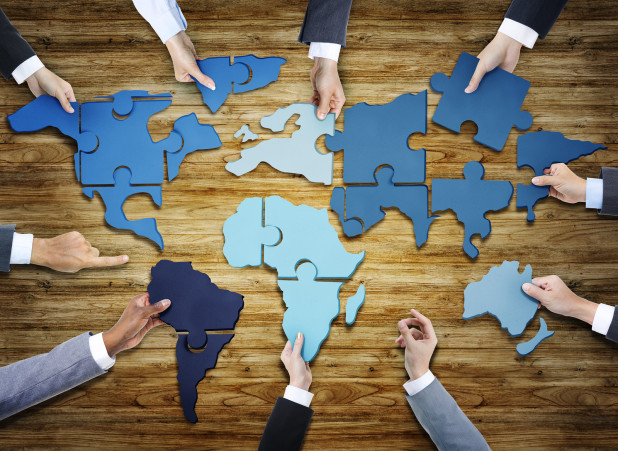 By guest author Lana Richardson, blog editor at NIParcels.com
Now that most retailers have a digital presence, there's never been a better time for small online businesses to break into international markets.
A simple website is a welcoming front door that anyone in the world can walk through, as websites can easily be tailored to global markets. Online retailers don't even need to step foot outside their offices to do business on the other side of the world.
With that said, however, launching your product in an international market isn't as simple as setting up a website, translating the pages, crossing your fingers and hoping for the best; this isn't an "if you build it, they will come" sort of deal.
Even after researching your market and formulating your business growth strategy with forensic precision, there are various obstacles which can pose a serious threat to a small online business that wants to expand beyond its domestic boundaries.
1. Language and Culture
You don't need to be fluent in German and have an encyclopedic knowledge of German history to sell in Germany, but that said, language and cultural barriers can cause problems when you're attempting to sell globally.
Small businesses often have the urge to use the same language, selling and payment methods as well as marketing strategies as they do at home. However, this can lead to major issues, particularly for ecommerce businesses. A lack of geo-targeted market research can affect how your product or service performs in that area; for example, being unaware of the most powerful keywords will directly influence your website's SEO for the worse.
Solution: Since it's not always possible for you to travel across the world and gather a focus group for market research, you can extract the important information from afar. Use online tools, such as SEMRush.com, to analyze what your competitors are doing in terms of keywords and external linking. You'll soon begin to see a pattern in search terms, cultural references or language used — important things you may have otherwise missed.
2. Networks
To encourage positive brand perception and SEO performance, you'll want influential websites or social media players in your new market to mention or link to your site. Without these valuable connections to local networks and partners, you run the risk of getting lost in the dark. If you're not visible, no one will find you.
Solution: If you have friends, relatives or contacts in your chosen market, it can be easy to learn from them the local celebrities and influencers as well as the popular websites. This information, however, can also be easily obtained via online tools such as Buzzsumo.com where you can search for powerful people across various industries and filter your search as specifically as by town or city.
3. Costs
Perceived costs are the most common deterrence for small businesses with dreams of international expansion. Smaller businesses do not have the same resources as larger retailers when it comes to order fulfillment strategies, so these companies need to be smart about how they approach their shipping.
Many small and medium-sized businesses are unable to personally broker a deal with couriers or shippers, as they simply do not send a high enough volume of items to negotiate a profitable contract.
Solution: As negotiating a contract is simply not an option for many SMBs, a solution is to search for a courier broker that specializes in securing discounted rates with major logistics companies and can pass these savings on to you. Courier brokers, like NIParcels.com, can be a saving grace for many SMBs on a budget.
Although cost, cultural barriers and local networks are notable roadblocks to international expansion, none are as vitally important as the confidence you need to have in your business.
Before you sit down, do your research and formulate your plan, ensure that you first have the will and determination to succeed overseas — otherwise these so-called "obstacles" will be nearly impossible to overcome.
For more info on international expansion, check out our International Shipping page.
About the Author:
Lana Richardson is a journalist and content marketing specialist. She writes about small business and digital marketing for a range of online and print publications and is the current blog editor of NIParcels.com.