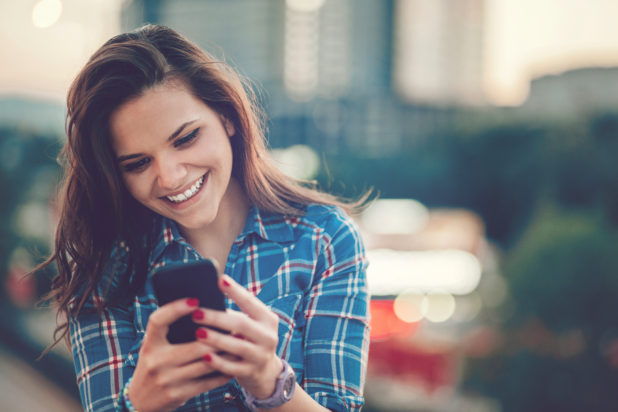 As popular as social media has become to consumers, businesses bring the real money, with sites like Facebook and Twitter always looking for new ways to get companies to buy ads. Snapchat, one of the most popular social networks for millennials, doesn't want to be left behind. The site is currently looking for ways to tap into its desirable demographic to appeal to e-commerce businesses.
But the app's temporary nature makes monetization challenging. For that reason, Snapchat often targets its Discover platform for its advertising efforts, realizing that users will be scrolling through stories each day. As valuable as its demographic is to advertisers, however, one must ask: is Snapchat the best resource for an e-commerce business's marketing dollars? Here are a few things entrepreneurs should consider.
Social Shopping
Social shopping has yet to take off, despite efforts from some of the top platforms. Facebook and Twitter both continue to announce their own Buy buttons, which seem to be stuck in a testing phase. However, both Pinterest and Wanelo have made the feature work, thanks in part to the way their sites are set up. Both of them give their users a platform to save images of items they see online, making them ideal for creating wish lists and saving things to purchase later.
Before Snapchat can find a way to encourage businesses to use its platform, some brands have already gotten started. Shopping search engine ShopStyle recently teamed up with e-commerce site FarFetch and a group of style bloggers to use Snapchat for fashion marketing. The bloggers share photos of what they're wearing, along with a link to purchase the items through ShopStyle's store. This is just one of many instances where brands are learning to use image-based social media sites to sell products.
Snapchat Discover
For Snapchat, the best opportunity to win ad dollars is to make it easy for customers to purchase items through its site. Some social media platforms plan to do this through Buy buttons, creating one-click purchasing. To help e-commerce sites sell items through Snapchat, the company is focusing on its Discover feature, which features content from outside publishers including Comedy Central and Sports Illustrated.
The Discover e-commerce feature will debut on the Sweet channel, a coordination between Hearst and Snapchat. Sweet already features products with descriptions and prices, making it ideal for purchases. With a payment feature already in place, called Snapcash, the environment is already set for e-commerce transactions. Since Snapchat's demographic skews younger, brands could benefit from teens who want an easy way to buy items online with funds their parents preload into the app.
If it works out, Snapchat could become a great new way for e-commerce brands to feature their products and make sales. With Snapcash, customers may soon be able to purchase items without having to enter payment information for each purchase, making it an ideal platform for businesses reaching out to younger customers.