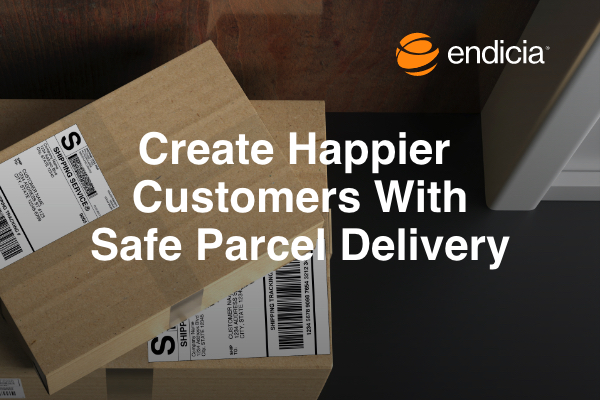 E-commerce professionals know how important the customer experience is. From the design of their website to the way their product is packaged for shipping, it all plays a role in customer satisfaction and the ultimate decision to make a repeat purchase. The safe delivery of e-commerce shipments also has an incredibly high impact on the customer experience. So, it's important to understand how secure delivery management can play a role.
Positive Reflection of the Company
It's no secret why Amazon has become so popular in the past few years. Their ability to deliver what people want in a quick and effective manner met the needs of their customers. Their ability to do this is a reflection of the company's commitment to them. When an online retailer can deliver their product to their customers effectively and efficiently, it reflects positively on the company overall. One good experience can determine a consumer's entire impression on the company.
Now, it's unrealistic to expect expedited delivery with all shipments. Customers are willing to wait longer to receive a product they want to keep costs low. The most critical component of a positive delivery experience is transparency. Customers want an accurate estimated delivery time and shipping transparency before they make their purchase. Not every delivery can go over smoothly, so when there is an issue or delay in shipping, the company must be proactive in communicating with the customer. If an online retailer can do this, they can expect a positive customer experience, which has a high impact on the overall impression of the company.
Happy Customers = Referrals
Referrals from customers who had a positive experience hold one of the most, if not the most, value when it comes to making a purchasing decision. They have the potential to drive major business for an online retailer, which is why influencers have become such a commodity. If a customer has a poor shipping experience, there is a much smaller chance that a customer will refer the company or recommend their products.
Return Customers Brings Higher Revenue
Consumers like to know what they are getting. In fact, up to 40% of online retailer revenue comes from returning customers, even though they amount to only 8% of all shoppers. If a customer has a positive experience once, it's likely that experience left a positive impression of the company overall and they will come back to make additional purchases. And, consumers want to give business to companies they like and are familiar with. A positive delivery experience will keep ecommerce businesses top of mind the next time the customer needs to make a purchase.
The majority of consumers say that delivery has an important impact on the shopping experience. So, it's important to ensure your e-commerce business has protocols in place to ensure a positive customer experience when it comes to handling shipping and delivery operations. The impact on the customer experience and subsequently return business and customer satisfaction will without a doubt see the benefits.
Author Bio:
Haley Fox is the Marketing Specialist at Swiftlane, an integrated access control and video intercom company creating a better way to interact with the physical space.