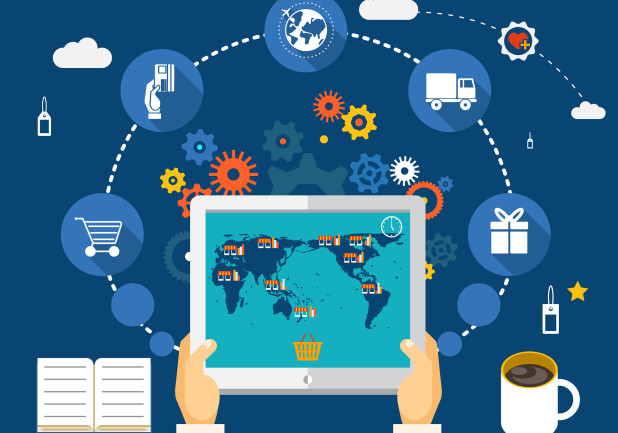 It's safe to say that ecommerce has changed the way consumers shop around the world. Since online shopping is now the norm, the question we should be asking is whether ecommerce trends are the same globally.
There is no doubt that the United States is one of the top countries in the ecommerce market, with a predicted $349 billion of total retail sales for 2015. But how does the U.S. perform in comparison to other countries?
A 2015 consumer study conducted by PwC looked at the online purchasing habits of more than 19,000 online shoppers in 19 different countries. Its market research found that many countries are seeing more online shopping than ever before. It also revealed that while behaviors vary by country, consumers around the globe share the same expectations when it comes to online shopping — they want efficiency, convenience and enjoyment.
Here are a few global online shopping statics from the study:
Countries that shop the most on a monthly basis: China is home to the most frequent online shoppers, with 96 percent of those surveyed by PwC shopping at least once per month. That comes to no surprise given the success of Chinese-based ecommerce marketplace Alibaba and the country's emerging middle-class. Following China are Germany (81 percent), UK (81 percent) and India (78 percent). The United States comes in fifth place, with 72 percent of consumers shopping online at least once a month.
Top regions willing to pay for same-day delivery: South African residents are the most willing to pay for same-day delivery (79 percent). Following that are Australians (69 percent), Indians (69 percent), British (69 percent) and Brazilians (68 percent). In comparison, 61 percent of U.S. consumers are OK with paying for same-day delivery.
 Countries that are more willing to use digital currency: The top three countries that are most in favor of using digital currency are India (71 percent), Brazil (66 percent) and China (58 percent). In the United States, only 28 percent of consumers are willing to use digital currency, such as Bitcoin, the reason being that there is a lot of speculation in the U.S. regarding the safety of virtual currencies.
Items purchased the most online: On a global scale, the products that are purchased the most online are books, movies, music and video games. The study revealed that 63 percent of shoppers said they prefer to purchase these items online, while 31 percent said they would rather buy from a store.
While the study confirmed that ecommerce is succeeding globally, it also suggested that brick-and-mortar sellers are well-equipped to stand their ground. Stores, like Russian fashion retailer Lamoda, are taking new steps to compete with online merchants by providing some of the same advantages of online shopping. The company delivers clothing to customers' homes, allowing 15 minutes to try on the products, and then takes the unpurchased products back to the store.
All in all, we should expect online businesses and brick-and-mortar stores to continue adapting to consumer expectations and improving the shopping experience.
About Endicia
Endicia is a leading provider of internet-based postage services that make it easier and more affordable to ship parcels through the U.S. Postal Service®. We know that shipping can be complex and our goal is to simplify your shipping operations so you can focus on doing what you do best. Visit us at www.endicia.com to learn more.