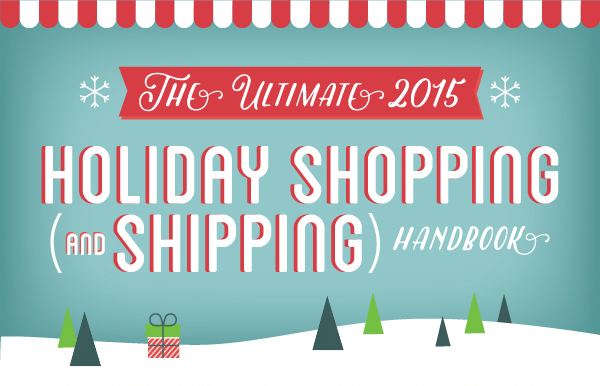 Forgetting to buy your special someone a gift, fighting over the last must-have holiday item in the store, cooking a multi-course meal for 50 family members … the holidays can be full of drama. We at Endicia want to help you check holiday shopping and shipping off your list without the headache that can come with it. And, knowing those important 2015 holiday shipping deadlines for the three major carriers, FedEx, UPS and USPS, will help you and your loved ones far and near enjoy the most wonderful time of year.
This year, more than ever, consumers are looking for quality gifts at a great price. Below is an infographic to guide you through the holiday daze, including helpful hints on:
The most popular gifts this year
The best days for hotel deals vs. entertainment steals (and more)
Free apps to help score deals
2015 holiday shipping deadlines
And if you need an affordable shipping option that will get your gifts to their destination quickly, check out USPS Priority Mail®. It's typically the most cost-effective option to deliver a package across the country in only 2 days (versus 5-6 with FedEx/UPS Ground®). You can find free Priority Mail boxes and other shipping supplies at the Endicia Online Supplies Store.
For more shipping deadlines, take a look at our blog post on international USPS holiday shipping deadlines for 2015, or download our 2015 USPS holiday shipping deadlines pdf.