Watch out, Mountain View … Endicia's in town! That's right. In case you haven't heard, we've moved our offices from Palo Alto to the heart of Mountain View, CA. You can find our new headquarters at 278 Castro St.
There are a lot of fun things about our new space. For instance, we've inherited a few conference rooms that each embrace a unique theme. Check out the map-themed conference room below!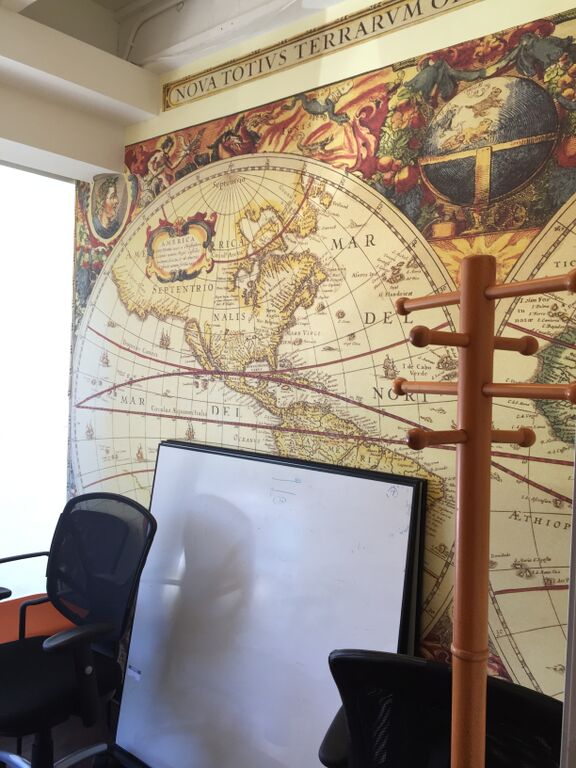 We're also huge fans of this in-office escalator. It's perfect for days when the coffee hasn't quite kicked in yet, and you just need an easier way up the stairs. Hey, we all have those days!
It's pretty safe to say that the kitchen is everyone's favorite space to hang out in the new office. You might be thinking that our kitchen looks more like the one you have at home than a corporate pantry. And that's because our office used to be an appliance store! So, it's got all of the latest, state-of-the-art appliances and, most importantly, a fully-stocked fridge filled with everyone's favorite snacks.
And of course, we've already started adding some signature Endicia flair to the office. Just take a look at that bright orange paint we splashed onto the walls! It's already starting to feel like home.
We're so excited for this fresh new start. Thanks for coming along with us for the ride!