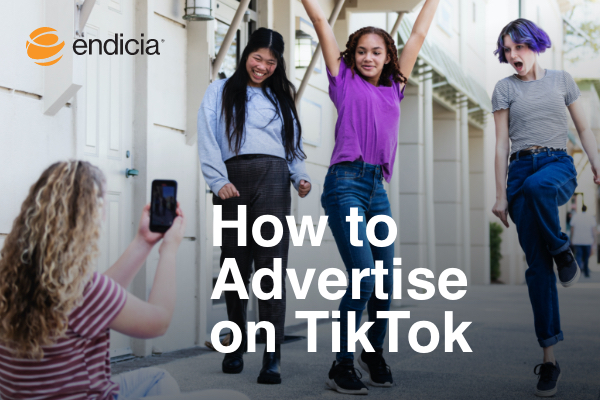 TikTok exploded onto the scene in 2018 and now boasts nearly 700 million active users worldwide. For perspective, that's the combined population of the U.S., Canada, Mexico, Russia, and France. It's available in over 150 countries and in more than 75 languages. The app has been downloaded from the App Store and Google Play over 2 billion times.
So, what is TikTok? Simply put, it's a video-sharing social networking service where users make and share short-form videos.
Since TikTok reaches such a wide audience, it only makes sense for e-commerce sellers to tap into its enormous network of potential customers. This is especially true if your target audience is under 30 and you're selling things like clothing, shoes, makeup, or fashion accessories. A quick look at some TikTok stats is enough to show you why advertising on TikTok is worthwhile if your main customer base is young Millennials and Gen Z.
Sixty-two percent of TikTok users in the U.S. are between 10 and 29 years old.
Users spend an average of 52 minutes per day on the app.
Ninety percent of all TikTok users access the app at least once a day.
In less than 18 months, the number of U.S. adult TikTok users grew by more than 500%.
When planning an ad campaign, you first have to decide what your objective is. Is your goal to get your brand or product out there? Drive traffic to your site? Show a video? TikTok places these objectives into three categories:
Awareness – Show your ad to the maximum number of people
Consideration – Send people to your website, get people to install your app, or get people to view your video content
Conversion – Drive valuable actions on your website
Several ad formats are available on TikTok:
This is a short video ad that appears at the top of users' newsfeeds. It looks similar to native TikToks, so it blends organically into the feed. Right now, they are the only ad option available to self-service advertising customers. Videos can be up to a minute long and users can like, comment, share, follow, or use the ad's music to create their own videos. This is a great way to build a following and engage with a new audience.
In a branded hashtag challenge, a brand asks TikTok users to record themselves doing something, like a choreographed dance, and then post it with a specific hashtag. A click on the hashtag leads visitors to a collection of TikToks from the same challenge. Hashtag challenges are a great way to take brand awareness to the next level. According to TikTok, hashtag challenges have an average engagement rate of 8.5%. If you're looking to start using TikTok for e-commerce, this is a great place to start.
A brand takeover is a full-screen, 3- to 5-second video ad that shows up as soon as a user opens the app. You can include a clickable hashtag or website link as well.
A TopView ad, like a brand takeover, is a full-screen display. The difference is that a TopView ad can be 60 seconds long. Because it's on a delayed play, it also doesn't start when the app starts up.
You can give users branded stickers, filters, lenses, and effects when creating their own videos. Each new branded effect is available for 10 days. This visual form of promotion is a great way to boost user-generated content and reach members of Gen Z who speak different languages.
A big advantage of advertising on TikTok is that you can target a specific audience with your ads. The platform allows you to direct your ads to users based on gender, age, location, and language. In fact, you can even target users by the type of device they have or by mobile phone carrier.
TikTok also allows you to target users based on their interests and on how they interact with videos:
Behavior targeting lets you deliver ads based on the most recent two weeks of a user's activity on TikTok, including the organic content that they have produced.
Interest targeting focuses on a user's long-term activity, utilizing AI to look at the last 60 days of activity for both organic and paid content. There are more than a dozen interest categories to choose from, such as apparel, appliances, beauty & personal care, education, games, pets, and travel.
Finally, a warning about advertising on TikTok. The app is growing exponentially, and studies have shown that 75% of young Millennials and Gen Z do most of their shopping online. One viral video can do more to raise brand awareness than thousands of dollars spent on traditional advertising.
So what's the warning? Ignore TikTok at your own risk. Chances are, your competitors are already there.