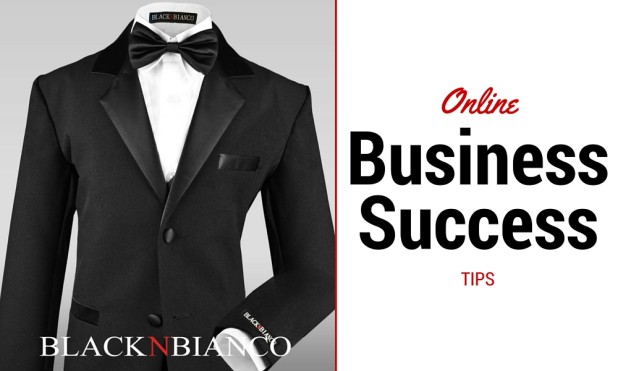 This week, we're taking a closer look at the small online business success story of Black N Bianco. This Endicia customer and successful online business offers a plethora of high-quality kids' formal wear options at the lowest possible price points.
With years of experience in the retail business, there's no doubt that Lisa Chu, owner and founder of Black N Bianco, really knows her stuff. We recently chatted with her to find out what tips she has for fellow small online businesses.
Endicia: Looking at your unique business model, it's apparent you had a distinct vision in mind for Black N Bianco. How did it all start?
Lisa: For years I worked in the retail and clothing manufacturing business, but when the economy took a nose dive in 2012, I was laid off by my previous employer. It was a tough time, but I knew I could persevere thanks to my knowledge and experience in the children's clothing industry.
I noticed that there were a lot of companies selling kids' formal wear, but the clothing was all overpriced and, for the most part, of mediocre quality. I came up with an idea for a high-quality and affordable children's clothing brand, found a reliable manufacturer and got to work.
I never dreamed that my business would become the biggest competitor to my former employer, but it has.
Endicia: Wow, that's very impressive! How do you think your company became so successful so quickly?
Lisa: I believe the fact that I had previous experience and extensive knowledge in the industry made all the difference. I wasn't fully starting from scratch. This also helped me come up with my business plan, considering I knew where I could wiggle my way into the industry and do something that wasn't already being done.
Endicia: Absolutely, a unique business model can really make all the difference. What was the biggest obstacle you came across when starting your small online business?
Lisa: I think my biggest challenge was not realizing that Black N Bianco could and would grow so quickly, and therefore not being prepared for that growth. I needed to find services and new ways of doing things that would help me save time, stay organized and keep my processes all running smoothly.
Endicia: Even as a small business, it's virtually impossible to do everything yourself! Is there any specific advice on this front that you would give to your fellow small business owners?
Lisa: I think a key piece of advice is to use a shipping platform. As your company grows, so does the volume of shipments. I soon realized that Black N Bianco wouldn't be able to keep up with our orders by manually copying and pasting them into the USPS website. We had to find reliable, scalable and easy-to-use shipping platforms to help keep everything organized. That's where ShippingEasy and Endicia came in. Since adding these services to my business plan, my shipping strategy has been hassle-free.
For another inspiring children clothing online business success story, check out the post, "How Posh Peyton Designed Its Thriving Online Business."